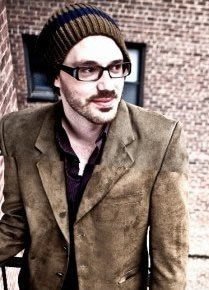 Ryan Scott Oliver is a 2009 Jonathan Larson Grant recipient and wrote the music and lyrics forMrs. Sharp, the song cycle Out of My Head, Quit India, and the music for Angus Oblong's The Debbies. His new musical, 35mm (based on the photography of Matthew Murphy) premieres March 7. More at http://www.35mmTheMusical.com/tickets/.
***
UFR: Your new song cycle is 35mm, a photo-based "musical exhibition." Can you talk about the musical a little more? How would you describe it?
Ryan Scott Oliver: It's a big piece and covers a wide-range of experiences and sensations.  Truly, there's something for everyone in this show, musically and visually.
UFR: The musical is a collaboration between you and Matthew Murphy, a New York City-based photographer. When did you two decide to start this project? What was your inspiration?
RSO: The official answer is because he's so inspiring and talented. That's true, but also, we began dating (and still are!) and fell in love… Between you and me and the readers of the UFR, many of the songs inspired by Matt's photos were actually inspired by Matt as a person (and of course, his photos!).
UFR: How did you two work together? Were there ever any difficulties or problems, or no? What were your expectations going into the writing process?
RSO: Fortunately, Matt functioned mostly as source material, and I adapted his work into the show, so our work happened at different times and individually. Going forward, it was a terrific time and we're both very concerned about making the other one look good.
UFR: How did you write in response to a photo? Did you draw upon emotions? Experience? Something else? Did you think about narrative or more about the music itself?
RSO: Usually, the photo was a doorway into a world in which a story sprang to life. Oftentimes, the photo would stir within me an idea, feeling or even a story I was aching to tell/explore, and it would be the springboard.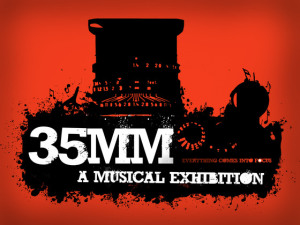 UFR: For this musical, what did your writing process look like?
RSO: It was the easiest and probably the most rewarding thing I've ever written! There were no limits and so I was constantly going down new and exciting paths. And while many of the songs are themselves narratives, the show isn't a narrative "book" musical and so the songs never required rewrites due to story changes.
UFR: The cast for the musical is pretty stellar, as it includes Alex Brightman, Ben Crawford, Kay Armstrong Johnson, Lindsay Mendez and Betsy Wolfe. What is it like working such talent?
RSO: Alex, Jay and Lindsay and I are old friends and I started writing the show with their voices in mind; but Betsy and Ben came on board and were clearly the missing pieces—slipping into roles as though they were written for them. They are true pros and I'm fortunate to have so much of their passion behind me.
UFR: Would you say the musical is successful? What kind of relationship have you found between text, music and image?
RSO: I think so. The experience of the show is part concert, part exhibition, part poetry jam, part performance art… It hits on a number of levels.
UFR: Who or what are some of your creative influences? Why?
RSO: This musical is rife with them: Lady Gaga, The Scissor Sisters, Stephen Sondheim, Schubert, Orin Lavie, Rufus Wainwright, Loudon Wainwright III, Death Cab for Cutie, Panic at the Disco, oh and more more more!
UFR: 35mm is showing March 7th and also on March 12th. After the run is over, what do you think the future of the show will be?
RSO: We hope to see the show performed at amateur theatres, colleges and high schools; and we also hope to find a few other professional houses to take on the show, too.
UFR: What are you currently working on? What's next?
RSO: For me, Freaky Friday, and I'm continue to develop my show Darling. And some more exciting projects I can't talk about just yet!
UFR: Please share anything else you would like to say.
RSO: Everyone likes music and art. See them come together… And explode! Get tickets to 35mm!  http://www.35mmTheMusical.com/tickets/